Meet the Spartan RZ! Packed with the Tuff Torq 400 with steel gears and charge pumps, 22" Carlisle Turf Armor bias ply tires plus more commercial components, the RZ really competes on the residential and commercial level.
22" Carlisle Turf Armor Bias Ply Tires

5" Deep Deck

9 mph Top Speed

7 Gauge Decks

Seat Shock
5 gal Fuel Tank

18,500 FPM Blade Tip Speed

Tuff Torq 450 Transmission with steel gears

Commercial Components: Ag Bearings, Belts, Blades, Idlers, Pulleys, Electric Clutches
2022 RZ 54″ Briggs & Stratton 724cc $5,829
2022 RZ 48″ Briggs & Stratton 25HP $5,599
2022 RZ 48″ Kawasaki FR691 $5,899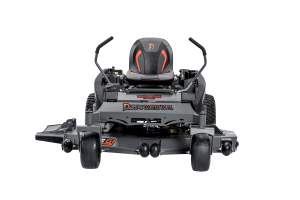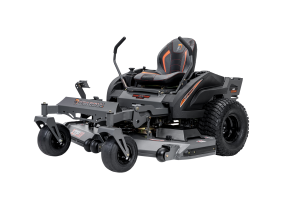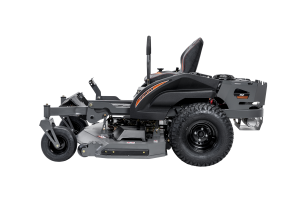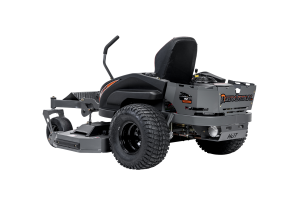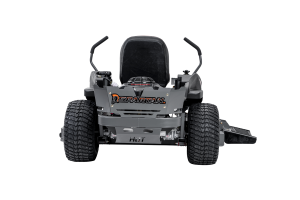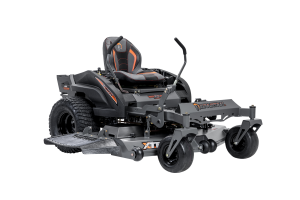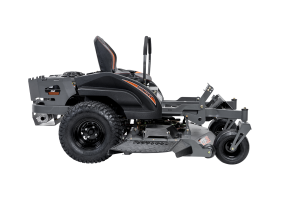 THE RZ COMES STANDARD WITH THESE
SPARTAN ADVANTAGES
REAR RADIAL TIRES
It all starts with traction. Exclusive Radial Tires for better traction and softer ride are on all RZ-HD models and up. Challenge our ride against others out there and you'll feel it for yourself. *RZ-C, RZ, and RZ-Pro not included. RT-HD and above come standard with front radials.
7 GAUGE STEEL DECKS
All Spartan Mowers have a deck fabricated from 7 gauge steel, not just the top end models. Check out the competition and see the difference for yourself. No light duty decks here!
KEY PAD
Our key pad allows you to personalize your code to start the mower. It also has a push button switch for accessories like lights, electric chute, etc. The screen shows engine hours, PTO clutch hours, when to change your oil and light indicators for diagnostics. It's your mower's personal assistant!
FOLDING ROPS (ROLL OVER PROTECTION SYSTEM)
ROPS (Roll Over Protection) standard on all RZ-HD, RT and SRT models for operator protection. Fold down to clear enclosed trailers.
TUFF-TORQ
Our RZ-C, RZ and RZ-Pro models with serviceable Tuff-Torq transmissions offer added power and reliability.
PARKING BRAKE PEDALS
Foot controlled on and off parking brake so both hands can be on control sticks. Another great feature that helps keep you in control. Test drive and see what you think for yourself.
MAUFACTURED IN USA
Did you know that we are manufactured in the USA? Made with American steel, engines, hydro drives, custom seats, control panel, idler, pullies… the list goes on.
12V OUTLET
Not only a place for your phone, but a way to charge it or to power other 12V items. *RZ models – storage pocket not included
ENHANCED XTF DECK SYSTEM
Xtreme Turf Flow (XTF) decks have been redesigned and enhanced to meet the spring, summer, and fall mowing conditions everywhere. This enhanced deck system comes standard on ALL models 42″-72″.
ANTI-SLIP MAT
All models are equipped with a rubber anti-slip foot mat. These mats help reduce vibration from the transmission to the operator's foot.
VIBRATION CONTROLLED DECK
Vibration controlled deck system with a one-piece idler pulley and shock absorber takes away belt whip and reduces vibration. The 'soft start electronic control' pulses electricity to the electric clutch at engagement to increase your clutch and belt life.
CHARGE PUMPS
Precharge pumps on every model RZ and up makes every hydrostatic drive smoother for precision control by eliminating pump cavitation.
RESILIENT BUSHINGS
Special resiliant bushings on the mower stabilizing arms reduce the shock and damage to the mower if it hits curbs, stumps, or other debris.
HILLSIDE / TRACTION
Spartan Mowers has engineered superior technology that combines perfect balance with superb incline control for a smoother, safer ride. Take it on an incline and feel the difference. *Industry standard does not recommend mowing on inclines over 15 degrees