2021 Intimidator 750cc Classic 4×4 with the XD4 Package!
14″ Aluminum Wheels
Aggressive Journey Deluxe Tires
Front Receiver Hitch in addition to rear hitch
4 Headlight System
3 Seater
Electric Dump Bed
Aluminum Top
Front Brush Guard
Comes with a 1 Year bumper to bumper warranty on defects in material and workmanship & 3 Year warranty on engine and powertrain. WE SELL EXTENEDED WARRANTIES!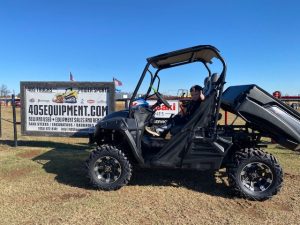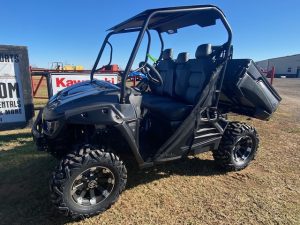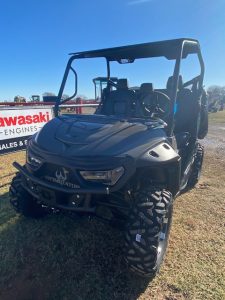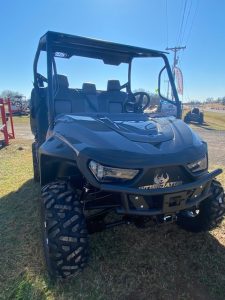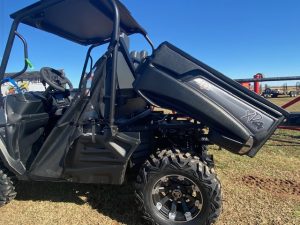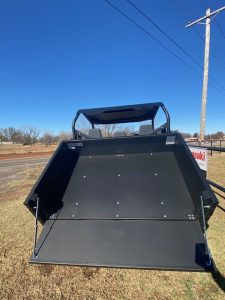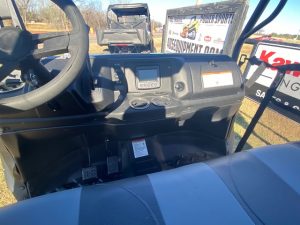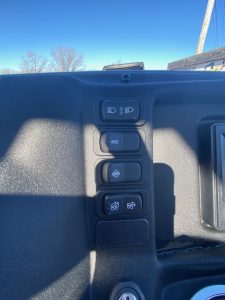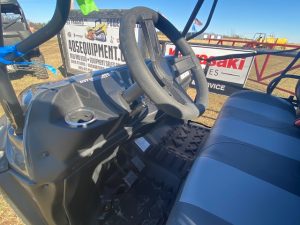 utv
4×4
atv
atv utv
utv polaris
polaris
utv for sale
side by side utv
side by side
honda utv
honda
ranger utv
ranger
yamaha
yamaha utv
rzr
best utv
utv tires
polaris ranger
used utv
utv accessories
kawasaki
kawasaki utv
utv parts
utv reviews
can am utv
can am
Skid Steers Bobcats Loader Used Equipment Construction Equipment Equipment for sale Equipment Rentals Rentals Near Me Norman Equipment Rental Norman Equipment for Sale Man Lifts Skid Loader Boom Lift, Dirt Work, Mowers, Zero Turn Mowers, Tractors, Brush Hogs, Trailers, Dump Trucks, Dump Trailers, F250, F350, Ford, Cars, Trucks, New Holland, John Deere, Case, Terex, Mini Skid steer, Hay, Farm Equipment, Purcell, OKC, Shawnee, Norman, Edmond, Dallas, Construction Equipment, Heavy Equipment, Heavy Machinery, Used Construction Equipment, New And Used Heavy Equipment, Excavators, Backhoes, Water Trucks, Boom Lift Rental Lexington, Boom Lift Rental Lexington, Ok, Scissor Lift Rentals Lexington, Ok, Skid Steer Rentals Lexington, Ok Bobcat Rentals Bobcat Rentals Near Me, Track Loaders, Tractors, John Deere Tractor, Used Bobcats, Farm Equipment, Track Loaders, Wheel Loaders Trackloaders Rentals, Trailers, Mowers, Lawn Mowers, Zero Turn, Spartan, New And Used Sales, Trenchers, Ditch Witch, Norman, Noble, Oklahoma City, Goldsby, Texas, Dallas, Enid, McAlester, Pink, Slaughterville, 405, Purcell, Mustang, Eufaula, Ada, Lone Grove, Shawnee, McCloud, Del City, Midwest City, Attachments, Telehandler, Sky Track, John Deere, Massey Ferguson, Ford, Kubota, Mustang, Komatsu, Generator, Tractor, Motor, Diesel, Gas, 4×4,Attachments, Implements, Farm Equipment, Storage Buildings, Green Houses, Chicken Coops, Sheds, She Sheds, Man Caves, Rentals, Mini Excavators Excavators Loaders Earth Movers Backhoe 405 Equipment LLC Skidsteer Equipment Dealer Bobcat Caterpillar Cat John Deere Kubota New Holland Skidsteer Case Takeuchi T190 T250 T300 T320 T650 T770 T870 S175 S185 S205 S250 S300 A300 A770 T590 T650 S570 S590 S650 S750 S770 S850 247 257 277 279 259 262 289 299 Snow Rental F550 Ford Trenchers Ditch Witch Machines Manlift Bucket Skyjack Lift Extendahoe Backhoe Attachments Buckets S160 709 607 506 406 M06 709F/D Spartan Intimidators UTV ATV Dealership Parts Freightliner dump truck dump bed cummins diesel Zero turns Trailers, Goosenecks Longhorn Trailers utility trailers tandem utility car haulertandem duel gooseneck single wheel goosenecks stump grinder mudding decks pool decks 4×4 Side by Side Rims Off Road John Deere 329E 329D 259D CAT We carry: BOBCAT, CATERPILLAR, CAT, KOMATSU, JOHN DEERE, DEERE, KUBOTA, NEW HOLLAND, FORD, MAHINDRA, GEHL, CASE, CASEIH, GENIE, TEREX, TAKEUCHI, JCB, JLG FECON, FAE, BRADCO, SKID STEER, SKIDSTEER, SKID STEERS, SKIDSTEER, COMPACT TRACK LOADER, MULTI TERRAIN LOADER, EXCAVATOR, EXCAVATORS, MINI EXCAVATOR, KUBOTA SKIDSTEER, KUBOTA SKID STEER, KUBOTA KX, KUBOTA SVL, LOADER, WHEEL LOADER, BACKHOE, BACKHOES, BOOM LIFT, BOOM LIFTS, TELEHANDLER, DOZER, DOZERS, BULLDOZER, BULLDOZERS, SCISSOR LIFT, WHEEL SKID STEER, WHEEL SKIDSTEER, TRACK LOADER, LANDSCAPE CONSTRUCTION, CONSTRUCTION EQUIPMENT, LOADER, WHEEL LOADER, WHEEL LOADERS, TRACKHOE TRACKHOE TRACK HOE TRACK, HOES, ATV, ATVS, UTV, UTVS, BUCKET, BUCKETS, GRAPPLE BUCKET, ROOT BUCKET, CLAM SHELL BUCKET, TRACTOR, TRACTORS UTILITY TRACTOR, COMPACT TRACTOR, MOWER, TRACTOR LOADER, LOADER TRACTOR, NEW, USED, BUSHHOG, MOWER, USED TRACTOR, NEW TRACTOR, FARM TRACTOR, TRACTOR DEAL, TRACTOR COMBO, TRACTOR PACKAGE DEAL, TRACTOR IMPLEMENTS, FARM TRACTOR, BRUSH HOG, CUTTER, BOX BLADE, UTILITY TRAILER, TILLER VIPER CATERPILLAR TELEHANDLER FORKLIFT BOOMLIFT BOOM LIFT CASE CLARK DOOSAN DAEWOO GENIE KOMATSU LINDE JLG SKYTRAK SKYJACK HYSTER TOYOTA NISSAN Farmall Cub A B C McCormick
MITSUBISHI LINDE KOMATSU HYUNDAI HYSTER GENIE DOOSAN DAEWOO CLARK CASE VIPER YALE UNICARRIER PNEUMATIC CUSHION DUAL DRIVE GAS DIESEL LPG DUAL FUEL
FORKLIFT TELEHANDER BOOM LIFT MAN LIFT SCISSOR LIFT TOW LIFT 3000 4000 5000 6000 7000 8000 9000 10000 11000 12000 13000 14000 15000 15500 HI LO LB KG
CATERPILLAR CASE LULL CLARK DOOSAN DAEWOO GENIE KOMATSU LINDE JLG SKYTRAK SKYJACK HYSTER TOYOTA NISSAN MITSUBISHI LINDE KOMATSU HYUNDAI HYSTER GENIE DOOSAN DAEWOO CLARK CASE VIPER YALE PNEUMATIC CUSHION DUAL DRIVE GAS DIESEL LPG DUAL FUEL FORKLIFT TELEHANDER BOOM LIFT MAN LIFT SCISSOR LIFT TOW LIFT WHEEL LOADER BUCKET HANDLER 3000 4000 5000 6000 7000 8000 9000 10000 11000 12000 13000 14000 15000 15500 HI LO LB KG AISLE-MASTER , ALLIS-CHALMERS , ARTISON , ATLET , AUSA , AUTOLIFT , BAKER , BAOLI , BARRETT , BATTIONI & PAGANI , BAUMANN , BENDI , BIG JOE , BLUE GIANT , BONSER , BOSS , BRIGHT , BRISTOL MFG , BROUWER , BT LIFTS , CASE , CAT , CDS , CESAB , CHAMP , CHERY CLARK , CLIMAX , COBRA , COMBILIFT , COMMANDER , CROWN , CVS FERRARI , DAEWOO , DANTRUCK , DATSUN , DEERE , DESTA , DOCKSTOCKER , DONKEY , DOOSAN , DOOSAN DAEWOO , DREXEL , EAGLE PICHER , EAVES , ELWELL PARKER , ENTWISTLE , ERICKSON , EUROYEN , FANTUZZI , FEELER , FENWICK , FIAT , FLEXI , FORANO , G941 , GLOBAL POWER , GOODSENSE , GREGORY , HALLA , HAMECH , HANGCHA , HARLO , HEDEN , HELI , HENLEY , HOIST , HUBTEX , HYSTER , HYTRAK , HYUNDAI , ICEM , INGERSOLL-RAND , INTERNATIONAL , JAC , JCB , JUMBO , JUNGHEINRICH , KALMAR , KD , KESMAC , KOMATSU , KONECRANES , LAFIS , LANCER BOSS , LANSING , LANSING HENLEY , LEES , LEWIS-SHEPARD , LIFT KING , LIFT MASTER , LIFTER , LIFT-IT , LIFT-RITE , LINDE , LION LIFTALL , LIUGONG , LOAD LIFTER , LOADMAC , LONKING , LOWRY , LUGLI , LULL , LUNA , MAINLINE , MANITOU , MARTINI & DURANTI , MASSEY-FERGUSON , MASTER CRAFT , MATBRO , MAXIMAL , MAXLIFT , MDB TECHNOLOGY , MIAG , MIC , MIGHTYLIFT , MILLER , MITSUBISHI , MOBILE , MOFFETT , MULTITON , MYLER-APACHE , NAVIGATOR , NICHIYU , NISSAN , NOBLE , NUOVA DETAS , NYK , O & K , OM , OM PIMESPO , OMEGA , OMEGA LIFT , OMG , ORION , OTO , PALFINGER , PETTIBONE , POWERLIFT , POWERLIFT HC , PRAMAC , PRIME-MOVER , PRINCETON , RAYMOND , RHINO , RICO , ROCLA , ROL-LIFT , RONDEBULT , ROYAL , SAMAG , SAMSUNG , SANDERSON , SCHAEFF , SEEGRID , SELLICK , SMV , SPYDER , SROKA , STARKE , STEINBOCK , STIHL , STILL , STONE , SUMITOMO , SVETRUCK , TAILIFT , TAYLOR , TCI , TCM , TEREX , TITAN , TOVEL , TOWMOTOR , TOYOTA , TUSK , UN , UNICARRIERS , URO , UROMAC , USNR , USTC , UTILEV , VALLEE , VALMAR , VALMET , VERSA-LIFT , VIKING , VIPER , VKP , WALDON , WARNER-SWASEY , WECAN , WHITE , WIGGINS , WINDHAM , XCMG , YALE , YANG IRON WORKS , ATHEY , BELOTTI , BOBCAT , BPI , CARELIFT , CHRYSLER , CLAAS , DEUTZ FAHR , DIECI , DYNALIFT , FARESIN HAULOTTE , FARESIN INDUSTRIES , GEHL , GENIE , GIANT , GRADALL , HAULOTT , JLG , KALMAR , KOEHRING , KRAMER-ALLRAD , LANDOLL , LIEBHERR , LOED , MAGNI , MERLO , MUSTANG , NEW HOLLAND , PPM , SAMBRON , SENNEBOGEN , SISU , SKY TRAK , SKYJACK , SMARTLIFT , TEREX FANTUZZI , TEREX PPM , TRAVERSE LIFT , WACKER NEUSON , WEIDEMANN , XTREME MFG
: Kawasaki, Suzuki, Can-Am, CanAm, Can, Am, Sea-Doo, Sea, Doo, SeaDoo, Yamaha, Honda, Kubota, Cub, Cadet, Club cadet, Toro, John, Deere, JohnDeere, Used, New, Fast, Slow, Ranch, Farm, Farmer, Farming, Ranching, BRP, Bombardier, ATV, UTV, Motorcycle, Motor, Cycle, Harley, Harley Davidson, Davidson, Harley-Davidson, Utility, Vehicle, All, Terrain, 4, Wheeler, Four, 2, Wheel, Wheels, Two, Water, PWC, Watercraft, Speakers, Offroad, Off, Road, On, onroad, Lift, Kit, Liftkit, Big, Mud, Machine, Mudder, Highlifter, superATV, Super, Rock, crawler, Sand, Dune, Salt, Flat, ktm, indian, bmw, Aprilia, victory, kymco, go, cart, chopper, stretch, Brute, Force, BF, KVF, 750, 650, 360, 300, brute force, Teryx, Trex, t-rex, 800, 1000, 250, 850, 570, Sportsman, hawkeye, concours, concour, klr, klr650, side by, side by side, sidebyside, side, by, outlander, out, lander, commander, maverick, mav, kx, rm, kxf, rmz, rm-z, kx-f, pioneer, rhino, spyder, spider, slingshot, reverse trike, trike car, trike vehicle, 3 wheel vehicle, 3 wheel car, sling, shot, trike, 3 wheel, 3wheeler, spark, sparks, zx, zx14, zx14r, 1400, 1300, busa, hayabusa, mule, pro, fxt, fx, diesel, gas, ranger, RZR, razor, trailer, jet, ski, jetski, 1100, m50, m90, m, 50, 90, twin, gsx, gsxr, gsx-r, rancher, blue, green, red, white, orange, wildcat, wild, cat, Vulcan, 900, s, le, sl, slingshot sl, slingshot sl le, bagger, bags, fun, outdoor, eiger, kingquad, king, quad, 3 seater, three, two, fox, thor, gear, RS, rsx, xmr, mr, x, rancher, Rincon, General, X3 galion road grader packer tiller trencher D31P-6