2021 GC1K Intimidator Truck Series for sale!
Loaded with features from the GC1Kline-up, the GC1K Truck is designed for getting work done. And industry-leading bed size and folding sides allow you to haul 1,000 pounds of whatever you need. The strong suspension and overbuilt frame help take on any task.
Aluminum Top Added!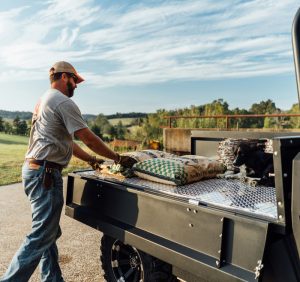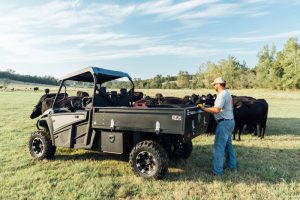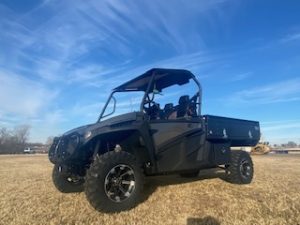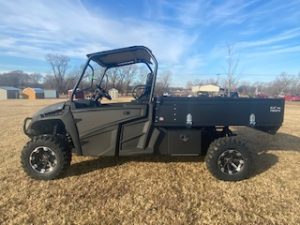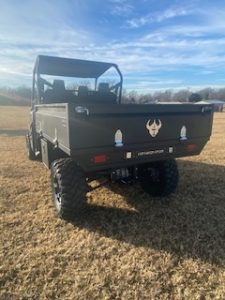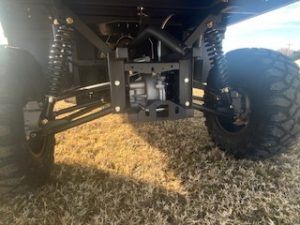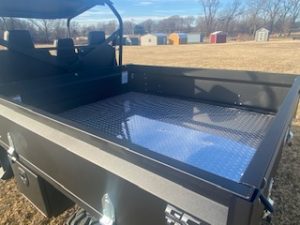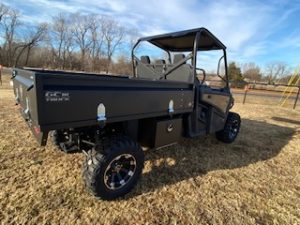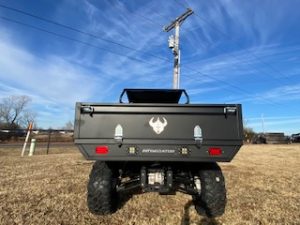 THE GC1K TRUCK BASE COMES STANDARD WITH
PREMIUM COMPONENTS
8-PLY RADIAL TIRES
The 8-ply radial all-terrain tires offer an extremely durable and long-lasting tire. The radial is an upgrade from the bias-ply tires that come standard on most UTV's due to the construction and performance.
FRAME & SUSPENSION
These heavy-duty rails, roll cages, a-arms, and other features make your UTV extremely durable, not only putting your mind at ease but preventing costly repairs down the road. These long-lasting parts help keep occupants safe in the event of an accident.
STEEL SKID PLATE
Protect the underside of your UTV against brush, rocks, and mud with the standard steel skid plates on all Intimidator UTV models. Most companies provide a plastic version or no skid plate at all. We include it as standard, saving you time, money, and frustration.
PLUSH SEATING
Comfortable rides are a must-have in any vehicle and UTV's are no exception. Many UTV competitors use flat bench seats, which are hard and uncomfortable. This feature provides comfort and luxury for any trail ride, no matter the ride time.
4 INCH COLOR DISPLAY
Our color display gives you a similar experience to what is seen in automobiles. Eye strain is limited due to the contrasting colors and easy to ready vehicle information. Information shown includes gear, mph, hours, etc. and will tell you when you need to perform regular maintenance.
CONTINUOUSLY VARIABLE TRANSMISSION
The CVT in Intimidator UTV's have been manufactured and tuned in a way that eliminates the concern about prematurely breaking or wearing out belts. We put premium CVT's in our units to maximize belt life and performance, so you do not have to spend time and money replacing belts.
ROTOMOLDED PLASTICS
Our rotomolded plastics have an internal support structure creating a more rugged plastic. This durable feature allows for less worry about damage because it can take the impact that is thrown at it. The plastic is also non-painted and dyed all the way through. This prevents peeling, flaking, or fading.
HALF DOORS
The GC1K comes standard with rotomolded half-doors while most UTV's come with nets. the nets make the unit difficult to get in and out of, our doors swing wide open allowing plenty of room. Additionally, nets do not provide the same amount of protection as doors do.
LOCKING REAR DIFFERENTIAL
By incorporating an oversized rear differential with a push-button locking feature, performance is greatly enhanced. While the Locking Rear Differential is not engaged it will allow the vehicle in yards without tearing up the grass. Engage the Locking Rear Diff and 4WD for use in mud or loose terrain for maximum traction and fun!
AUTOMOTIVE PLASTICS
Our plastics are dyed all the way through and are not painted. This helps prevent peeling, flaking, or fading. It also makes it easier to buff out any scratches you may get. Thicker and stronger than the competition it is meant to stand up for years of use.